---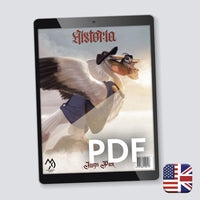 The Historia Maps Pack will accompany players on their adventures, guiding them through Vesteria dreaming of new adventures.
It contains the map of the world of Vesteria and 13 locations that appeared in the Book of Adventures.
Historia is a Renaissance Dark Fantasy setting for the fifth edition of the world's greatest role-playing game that introduces the continent of Vesteria, a ruthless land, full of intrigue and populated by anthropomorphic animals.